CodeIgniter is an open source framework for creating full-featured PHP-based web sites and applications. It is based on the MVC (Model-View-Controller) architecture and is compatible with standard shared hosting accounts, various PHP versions (including PHP4 and PHP5) and configurations .
Why Swap IT Solutions for CodeIgniter ?
Swap IT Solutions can derive maximum of CodeIgniter! It is Professional Web Development Company in Kannur, Kerala serving offshore outsourcing firms for the last many years.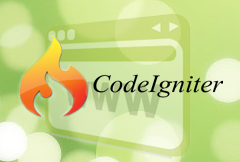 The company is proficient in PHP programming and development and created a wide range of PHP based projects by using various supportive frameworks and other technologies. Experienced and talented PHP programmers / developers are sensible of understanding the simple to complex situations in the web application development process.
We are specialized in PHP based projects & having experienced team of PHP programmers.
Our PHP developers can provide error-free and appropriate implementation of CodeIgniter in the web application development. We are updated with all versions and configurations of PHP language.
PHP developers can easily perform the migration from one server to another as well as easy installation.
CodeIgniter is MVC bases framework and our PHP developers are proficient in understanding & handling the MVC architecture that ultimately offers flexibility and easy management.
CodeIgniter supports multiple data platforms and we have done several projects that allow working on many platforms so we can provide better solution for implementing CodeIgniter.
So, if you are interested in our PHP CodeIgniter Framework Application & Website Development kindly contact us . We are always there to help you.