WordPress is one of the most popular open source blog publishing application and Content Management System (CMS) platform, which can make the website design work less painful for the developers. We love WordPress because it's flexible enough to accommodate nearly any requirement, and it comes with thousands of plugins that are available for free or for a very affordable price. WordPress serves our customers as an easy to use Content Management System (CMS), audio/video portal, blog, news portal, and even an e-commerce and shopping cart application.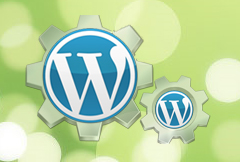 WordPress is also a very good marketing tool now-a-days as search engines crawls easily as a reason it lists into search engines higher with less marketing. We provide specialized Search Engine Optimization (SEO) service for WordPress.
What our WordPress Developers can Develop for you?
WordPress Customization
WordPress Theme Development
WordPress Installation
WordPress CMS Development
Joomla Plugin Development
Maintenance Work for WordPress Portals